Westminster, CO (February 14, 2022) Advanced Space LLC., a leading space tech company, is pleased to announce a partnership with Mike Beavin, an accomplished executive in government relations in the aerospace industry. Crafting communications on "the Hill" and within the Administration takes particular expertise. With over twenty years of experience in space policy and advocating for the space industry in Washington, D.C., Mr. Beavin will apply his expertise to elevate the space exploration, technology development, and vast array of work of the Advanced Space team.
Mike Beavin serves as  the Principal of IKYR, LLC. He will be based in D.C. to manage Advanced Space legislative affairs and government relations. . His background with legislative and key policymakers  includes Congress, the White House, the National Aeronautics and Space Administration, the Department of Transportation, the Department of Commerce, the Department of State, the Department of Defense, and the Federal Communications Commission.
"I am extremely proud to be working with the talented team at Advanced Space.  Now more than ever, we need to educate our decision makers in government about the critical impact innovative companies like Advanced Space have on our exploration in space," Beavin explained. "Advanced Space is leading our nation back to the Moon and creating the space economy that will transform how we push further into deep space and on to Mars.  The next decade will  not only be exciting for the commercial space industry but vitally important for the societal benefits to our country, the economy, and national security."
Advanced Space is a Colorado commercial company and the owner and operator of the CAPSTONE mission, the pathfinding mission for the Artemis program launching to the Moon this year. CAPSTONE is the Cislunar Autonomous Positioning System Technology Operations Navigation Experiment. The company is also known for top talent, having reputable Astrodynamics Engineers who provide mission design, navigation, operations, technology development, and rapid turn-key missions for civil, commercial, and national security customers. Devoting D.C. resources through Mike Beavin is another example of their focus on quality and service.
"Having Mike's caliber of expertise and familiarity in D.C. to curate conversations is beneficial to our strategic growth plans.  These insights will help Advanced Space to continue our innovation on behalf of important civil, commercial, and national security customers," said Bradley Cheetham, CEO of Advanced Space.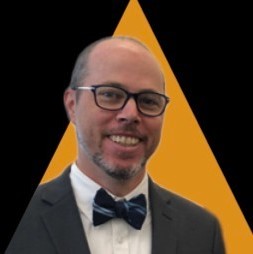 About Mike Beavin
Mike Beavin is a government relations, communications, and business development consultant in aviation, aerospace, clean energy, science, research, and technology. He serves as the Principal of IKYR.LLC. With over twenty years of experience in the development, implementation, and approval of major legislative and executive space policy actions, Mike has championed on behalf of industry in the White House, Congress, and multiple federal agencies and departments. He lives in Alexandria, VA with his wonderful wife and four amazing kids.