First Ever

Commercial

Satellite

to

Fly this distance from Earth –

M

oo

n

Mission for

NASA

continues to make history.
Westminster, CO (August 26, 2022) Advanced Space LLC., a leading space tech solutions company with breakthrough navigation technology, applauds their team and mission partners as apogee is achieved for its CAPSTONE mission commissioned by NASA. Apogee, the furthest point at which the microwave-sized small satellite is from Earth, is at 1,531,949 km or 951,909 miles away from Earth at around 1:35:52 pm MT on Friday, August 26th. The dominance of the Sun's gravitational pull has served as one of the guiding forces to allow the extreme distance of the spacecraft.  This is one of the features of the ballistic lunar transfer (BLT) – the transfer method being used by CAPSTONE to reach the unique orbit around the Moon. The CAPSTONE spacecraft will now head towards the Moon.  The CAPSTONE mission will test the lunar Near Rectilinear Halo Orbit (NRHO), the intended orbit for Gateway, a lunar space station that will support NASA's Artemis program. CAPSTONE has contributed insights and shared data with Artemis 1 secondary payloads that will assist them in their mission operations.
The Cislunar Autonomous Positioning System Technology Operations and Navigation Experiment (CAPSTONE) launched on June 28th. It is a 12U, 55-pound CubeSat built by Terran Orbital. Using a fuel-efficient transfer method, CAPSTONE will take four months to reach the lunar orbit. A key feature of the BLT is that the mission operations and commissioning have the time during transit to evaluate performance and complete thorough check-out of systems before arriving at the Moon. As expected, the cruise thus far has focused on preparing the spacecraft for its mission at the Moon.  
"It is tremendous that NASA had the foresight to have the CAPSTONE mission serve as a precursor to the Artemis missions. We are proud to be able to validate and actively support the secondary payloads that will be deployed on the upcoming launch of the Artemis 1 mission. This is exhilarating." said Bradley Cheetham, Chief Executive Officer of Advanced Space and Principal Investigator for CAPSTONE. "In 79 days, we will be inserting into the target orbit at the Moon. We're on the way back and the excitement is building." 
A key mission objective is to demonstrate autonomous spacecraft-to-spacecraft navigation services that will allow future spacecraft to determine their location in space without relying exclusively on tracking from Earth. This technology was developed by Advanced Space and is called CAPS™, the Cislunar Autonomous Positioning System. The CAPSTONE mission operations teams continue spacecraft commissioning and preparations for the next planned trajectory correction maneuver in early September.  
Moon arrival for the CAPSTONE mission is November 13, 2022. The mission is planned for at least 18 months of operations orbiting the Moon.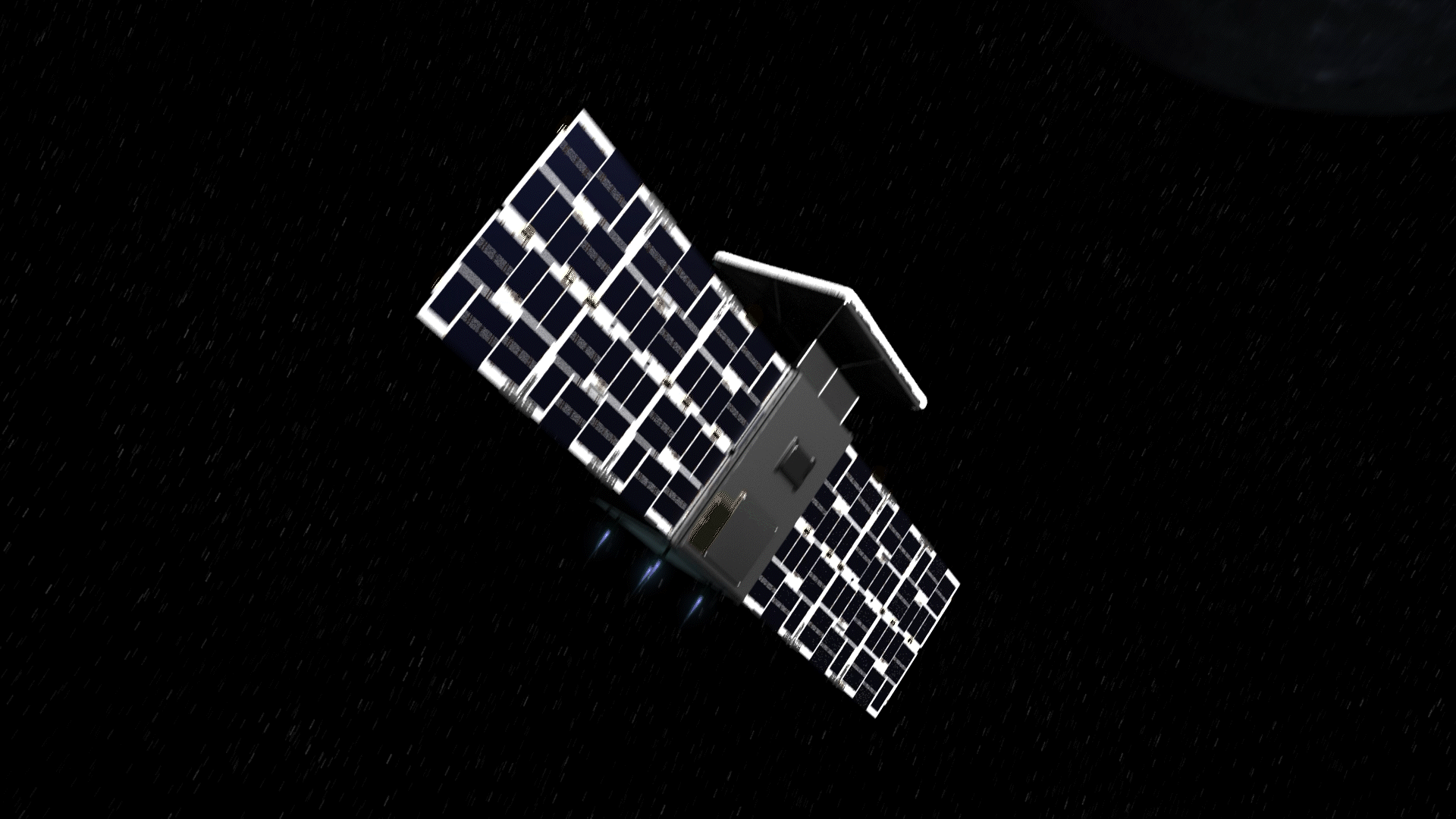 Image Credit: NASA/Daniel Rutter
About CAPSTONE™: 
CAPSTONE™ is owned and operated by Advanced Space. It will be one of the first CubeSats to fly in cislunar space – the orbital area near and around the Moon – and demonstrate an innovative spacecraft-to-spacecraft navigation technology. The mission launched on June 28, 2022. Critical partners in the CAPSTONE mission include:  
NASA: 

CAPSTONE's development is supported by the Space Technology Mission Directorate via the Small Spacecraft Technology and Small Business Innovation Research programs at NASA's Ames Research Center in California's Silicon Valley. The Artemis Campaign Development Division within NASA's Exploration Systems Development Mission Directorate supported the launch and mission operations. NASA's Launch Services Program at Kennedy Space Center in Florida was responsible for launch management. NASA's

Jet Propulsion Laboratory

supported the

communication,

 

tracking, and telemetry downlink via NASA's Deep Space Network, Iris radio design and groundbreaking 1-way navigation algorithms

.

 

Terran Orbital Corporation

: 

Spacecraft design, development and implementation,

 

hardware manufacturing, assembly, testing and mission operations support.

 

Stellar Exploration: 

Propulsion subsystem provider.

 

Rocket Lab USA, Inc.: 

Launch provider for CAPSTONE on a three-stage Electron launch vehicle.

 

Space Dynamics Lab (SDL):

 Iris radio and navigation firmware provider.

 

Orion Space Solutions (formerly Astra):

 Chip Scale Atomic Clock (CSAC) hardware provider necessary for the 1-way ranging experiment.

 

Tethers Unlimited, Inc.:

Cross Link radio provider.

 

Morehead State University (MSU)

: Operates the newest "affiliated node" on the NASA Deep Space Network (DSN). Providing telemetry, tracking and control services for NASA and commercial space missions and to engage university students in deep space mission operations.